Why is OshKosh conducting the voluntary recall?
Over the last 122 years, OshKosh B'gosh has worked diligently to earn the trust of generations of families – a trust we work hard to maintain. As part of that trust and overall commitment to safety, we wanted to make consumers of a safety issue with our OshKosh Baby B'gosh quilted jackets. he products pose a potential safety risk, as the snaps can pull off the product resulting in a choking hazard.
Which products are affected by the recall?
OshKosh is conducting a voluntary recall of these jackets, in colors pink and gray, sold between August 20, 2017 and September 15, 2017.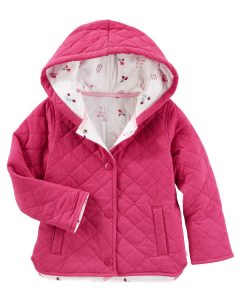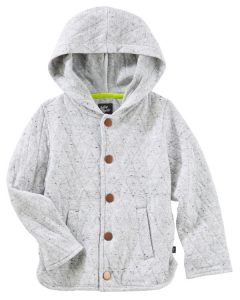 Please see the list of style numbers and UPC codes below as well as photos to help locate them on your jacket.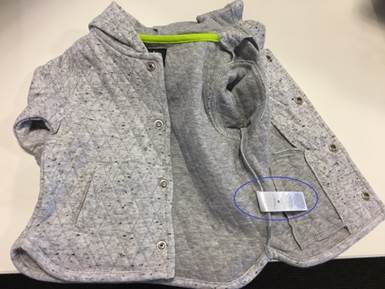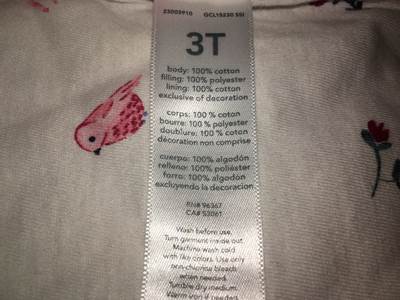 Color
Style Numbers
Size
UPC Codes
Pink
13003910
0-3M
190795946918
6M
190795946956
9M
190795946963
12M
190795946925
18M
190795946932
24M
190795946949
23003910
2T
190795946062
3T
190795946079
4T
190795946086
5T
190795946093
Gray
12691410
0-3M
190795930399
12M
190795930405
18M
190795930412
24M
190795930429
6M
190795930436
9M
190795930443
22691410
2T
190795919660
3T
190795919677
4T
190795919684
5T
190795919691
Do I need to return my jacket to the store?
We are encouraging consumers who purchased these jackets to immediately stop using them and return them to one of our stores (OshKosh or Carter's) to receive a full refund of the MSRP price in the form of a gift card. Consumers may also receive a shipping label to return the jacket by mail here.
Where is the closest store?